Learn about Andrea Wilhelm & Associates as seen in the Northwest Observer Newspaper article in their July 7, 2006 issue.
---

by ALICIA COSGROVE
Summerfield resident Andrea Wilhelm says it took her years to figure out her career passion. She was raised in the Amish country of Ohio, where her parents instilled in her the importance of honesty, integrity and serving others. "I was fortunate to have parents that never put importance on material items and made sure we were people of integrity. They never handed me anything financially but taught me how to be an independent person," says Andrea. A couple of years ago, Andrea decided to pursue a career that would allow her to meet her goals and integrate her values, skills and talents.
"My kids were getting older, and I needed to do something to cover the rising cost of college tuition," says the 42-year-old mother of three. "I took an appraising course, and I really enjoyed it – but appraising didn't allow me to interact with people so I decided to pursue real estate, and I love it. It's the first job that I've ever done that I absolutely love. Real estate allows me the flexibility I need and the opportunity to have my own business."
In addition to her dedication to helping clients sell or find the ideal home, Andrea brings a strong background in finance to the table. After graduating with a degree in business finance from the University of Florida, she was one of the select few hired by Florida National Bank. "I went through a one-year training program with them and I ended up in corporate lending and branch management," she says. "I worked in the banking industry until our oldest child was born."
It was pure chance that Andrea and her family ended up in the northwest area. "My assistant at the bank in Florida moved to Greensboro, and I visited her while on my way to Ohio. I just fell in love with the area. I told my husband that we had to move here."
Andrea's husband Allen was her college sweetheart, and a Florida native. Convincing him to move to the area took a bit of effort, but it was worthwhile. The couple moved their young children to Summerfield in 1993. "We didn't even have jobs when we moved here," she says. Although Allen sells medical devices now, at the time he was a critical care nurse which made it easy for him to find employment. While Andrea was a stay-at-home mom, she rarely had an idle moment. "I helped get Greensboro Academy started; I worked in the office and in the classrooms. I was a substitute teacher, implemented the Character First program, which is a moral focus program, and I helped start the Youth for Christ after-school program."
Andrea says that after growing up in a small town, she suffered culture shock upon moving to college in Florida: "I cried for the first 6 months but I'd made the commitment and I needed to stick it out." When facing her new real estate career, the same perseverance that got her through college was quickly rewarded: Andrea won Rookie of the Year during her first year working in real estate. Since the beginning, she has endeavored to find the right fit with the right real estate agency. This, too, has paid off. Since December 2005, she has been working with Keller Williams Realty.
"Keller Williams Realty is the fastest growing real estate company in the nation. They teach you how to build your business; they give you business models to follow and mentoring programs. The people there really want each other to succeed. It's the only company that I've worked for that truly puts God, family and business in that order. I feel very blessed to be a part of this growing company."
Andrea has built a team of four dedicated, talented agents and one assistant. "We are a group of successful, educated, confident women who give God all the glory," she says. "After leaving my family while on vacation because clients needed me, I started my team. I knew that to be the Realtor I wanted to be, I needed a team. Now I know that when I leave on vacation, my clients are taken care of and I can enjoy my family."
Andrea feels blessed. "I'm a very spiritual person. I give thanks every day. I am thankful for every client and every team member is an important part of our team. It's never about the money; it's about being our best for our clients."
Andrea has also instilled in her children the values in which she lives her life. All three of her children participate in mission trips every summer. Although she stays busy, she is looking forward to the future. "In about 5 years, I'll have three kids in college. I would love for my husband to be able to quit the corporate world and work with me. It would be awesome to work together. When I first started this career, I was told that 80 percent of the people who get into this business will be out of business in 18 months. You either love it or you hate it. I'm one of the ones who love it. Through real estate I am able to use my finance background as well as my passion to serve others. I know that all goodness and success in life comes from Christ and it is my honor and privilege to serve Him every day through real estate."
ANDREA WILHELM & ASSOCIATES
Andrea Wilhelm has become one of the most progressive and highly regarded Realtors in the Triad by always putting her clients' and customers' needs first. She's committed to listening, understanding and has the knowledge and experience to make your real estate transaction successful... every time.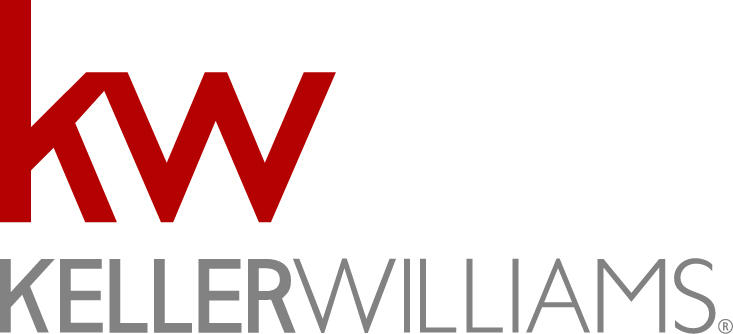 Each Keller Williams Realty Office is Independently Owned and Operated